During these years, we have had the pleasure of working and collaborating with different public and private organizations in Spain and Iran, and being the representative of some of them.
Spanish organizations such as: Foment del Treball, Pimec, Acció, Prodeca, Casa Asia, Bankia, Port of Tarragona, etc.
Iranian organizations such as: Chamber of Commerce of Iran, Chamber of Tehran, Chamber of Commerce Iran-Spain, Meat Importers Association, Ministry of Industry, Iranian Embassy in Spain, etc.
Foment del Treball Nacional is the federation that has represented entrepreneurs and the powerful Catalan industry since 1771. As an independent, private, non-profit organization under the constitutional and legal right of association of employers, it is governed using democratic criteria for freely elected representatives.
Catalan Agrifood Exports Promotion Agency (Prodeca) is a public company under the Department of Agriculture, Livestock, Fisheries and Food of the Government of Catalonia.
PIMEC is the employers' association that represents the micro, small and medium-sized enterprises and the self-employed of Catalonia.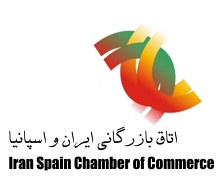 We collaborate with the Iran-Spain Chamber of Commerce. The Chamber has more than 400 members.
Farrokh Faraz Trading Company
Iranian company with more than 20 years of experience in the international business sector specialized in export and import in the Middle East.